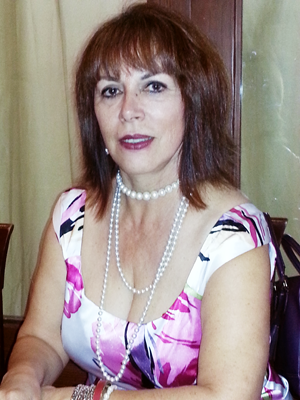 As a young girl I attended San Ysidro Academy, now known as Mount Carmel. I continued my education at Our Lady of Peace High School from there to Southwestern College.
Over the course of the year, one of the place I worked for over 12 years was Great American Bank starting as a bank teller and moving up to Personal Banker. Working to bring in new clients for new accounts and for loans. Bringing in a total of cash deposit of over 1 million dollars and producing over $500K in real estate loans. In 1984 and 1985 I was selected as the personal banker of the year.
I was offered a position at San Diego County Credit Union. I continued to be involved with new accounts and real estate loans. Hard work and determination I was able to produce the goals of the one million mark for real estate loans. (1993)
Looking to enhance my career and become self sufficient. I began taking courses to become a tax preparer. A challenging career began to emerge(originate). I have been a tax preparer since 1998. Every year I take new courses and updates emerge and I make sure I am up to date on all aspect of taxes. I am CTEC approved. Attending various seminars held by the IRS and Franchise tax board.
I am also a notary public since 1998. I have been a real estate loan signing agent since 2000. Signing for various escrow and title companies. Such as The Escrow Co, IB Mortgage, Notaries Nationwide, 123 notary and many more.
If you are in need of a resume, help fixing one up, and a new one. Here is the place to come. I can help you prepare a new one, or change your current one. Need help with an interview or now quite sure what to say. I can help you prepare for the most important day. Remember you only get one chance as first impressions.
In 2013 I became a Certified Feng Shui Practioner. Finding inner peace through the balance of your home. I am able to harmonize your life through the balance of your home.
D'Ruiz Services
oficinaluperuiz@gmail.com
1680 Broadway Ave, Suite D, Chula Vista, CA 91911
Tel: 619-425-9388